What if you were told by your doctor that you were never going to achieve anything? Sadly, people with intellectual and physically disabilities can be told this message starting at a young age. We believe that every person has the capacity to be an Olympian, and that human greatness is defined more by the spirit than the body.

Let's help support Special Olympics Florida on Saturday, March 25th from 7:30AM-2PM during their Summer Games. We need 20 committed volunteers to help with their Softball Throw. Being an athlete is NOT a requirement, but a willingness to help foster an environment of inclusion, team-work, and fun. Lunch will be provided for all volunteers.

Special Olympics is the world's largest sports organization for children and adults with intellectual disabilities, providing year-round training and competitions to more than 5.3 million athletes. At least 80% of families in the United States say they have seen improvements in their athletes' self-esteem, self-confidence, social skills, friendships and health thanks to their participation in Special Olympics. The ultimate objective of Special Olympics Florida is to help people with intellectual disabilities participate as productive and respected members of society at large, by offering them a fair opportunity to develop and demonstrate their skills and talents through sports training and competition, and by increasing the public's awareness of their capabilities and needs.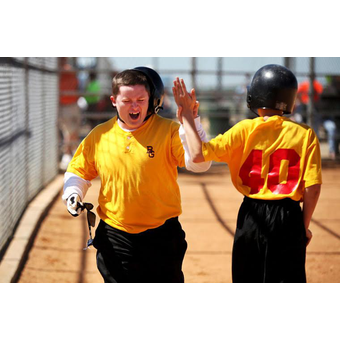 Jesuit High School - 4701 N Himes Ave, Tampa, FL 33614, USA