Our Tampa Bay Chapter has completed seven unified, charitable promises! We are committed to "leaving our community better than we found it." Check out our charitable promises below, but know that the excitement and our true impact is ahead of us!
Giving the Gift of Life.
Donations are the only way of obtaining blood – blood cannot be made! Blood donors play a vital role in the healthcare of patients in our community. 37% of the population is eligible to donate blood, yet only 5% actually do.
We decided to change that…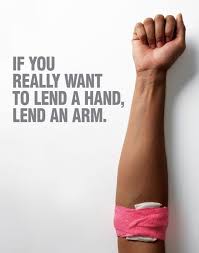 Six volunteers arrived at a Tampa Bay blood donation center on Saturday, 11 Feb for our February Unified Promise to give blood together as a Chapter.  Two additional supporters donated from other locations.

While this was our February Unified Promise, we highly encourage those who were not available on that date to visit their local blood donation center (https://www.oneblood.org/locations/) to give the gift of life and post a photo on social media at our Facebook page https://www.facebook.com/becauseisaidiwouldtampabay/.  If you have questions on whether or not you can donate, visit https://www.oneblood.org/about-donating/blood-donor-basics/can-i-donate/.
Donating blood is one of the easiest ways to volunteer and give back to your community. You may even be a little nervous, but don't worry! Giving blood is a safe, simple and rewarding experience. For you, it's just a few moments out of your day but for patients in need, your few moments may have life-saving results!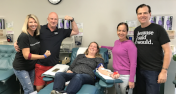 Building Strength, Stability, Self-Reliance.
On 21 Feb, 10 Chapter members partnered with Habitat for Humanity of Pinellas County to help build a home for a family in St Petersburg. Habitat for Humanity builds and sells homes in partnership with hard-working, low-income families who are willing to work hard to become homeowners. In addition, Habitat works with existing low-income homeowners to do critical home repairs so that they can continue to live in safe and affordable homes.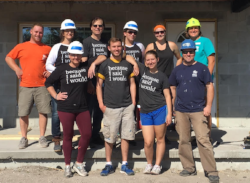 Volunteers learned new skills and helped with framing, window and door installation, and general construction tasks and as it ends up, worked side-by-side with David, the eventual recipient of the home.  David, like other owners of Habitat's homes, must at least participate in the process and work 250-300 hours on Habitat home building sites before receiving a home. 
Even though the Tampa Bay area ranked among the nation's most affordable housing markets at the end of 2015 and into 2016, there is still a shortage of decent, affordable housing for Tampa Bay residents vying for home ownership. 
Habitat for Humanity is dedicated to eliminating substandard housing locally and worldwide through constructing, rehabilitating and preserving homes; by advocating for fair and just housing policies; and by providing training and access to resources to help people improve their shelter conditions.
To learn more about Habitat for Humanity, click here.
Lighting Up Lives.
"Compassion is the basis of morality."
A German philosopher once said that.  Compassion seems to be a tough commodity to find in 21st Century America…as if civility and morality have been overshadowed by rhetoric, fear mongering, and a turn away from the "Greater Good" to "What's in it for me?"  But Compassion is a basic element of honor for our members…
Because I said I would Tampa Bay is committed to leaving our community "better than we found it."
Many of us know well the challenges of picking one's life up and moving thousands of miles away to be dropped in the middle of another community or culture.  Assimilation is not always easy; cultural differences can create insurmountable issues.  It is always good to remember those who stepped across the cultural divide to welcome us and make us feel a little more "at home."
According to the Florida Department of Children and Families, Florida has the largest refugee population in the US.  While most originate from Cuba, we have refugees and families from across the globe and they come to the US seeking shelter, protection, peace, asylum…basically a better existence (or a "light at the end of the tunnel") for themselves and their children.  Most refugees in our area are in dire need of many basic items that we take for granted.
Because I said I would challenged the chapters to find meaningful ways to support refugee populations in our respective communities.  The Tampa Bay Chapter members decided to "light up the lives" of local refugees, and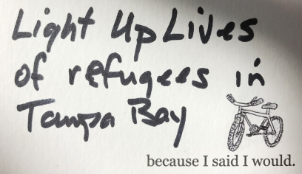 in conjunction with Tampa Bay refugee support service providers, the Tampa Bay chapter sponsored a Bike Drive to help provide a much needed commodity (basic transportation) for some of our refugee families.
We gathered over two dozen bikes (new, used, adult and kids') and provided those to the local Refugee Service provider (Lutheran Services Florida) for immediate distribution to refugee families on their extensive waiting list. Many thanks to the team at Oliver's Cycle Sports for their donation of 10 bikes and their commitment to helping us repair some of the bikes that were "loved a little more than some others".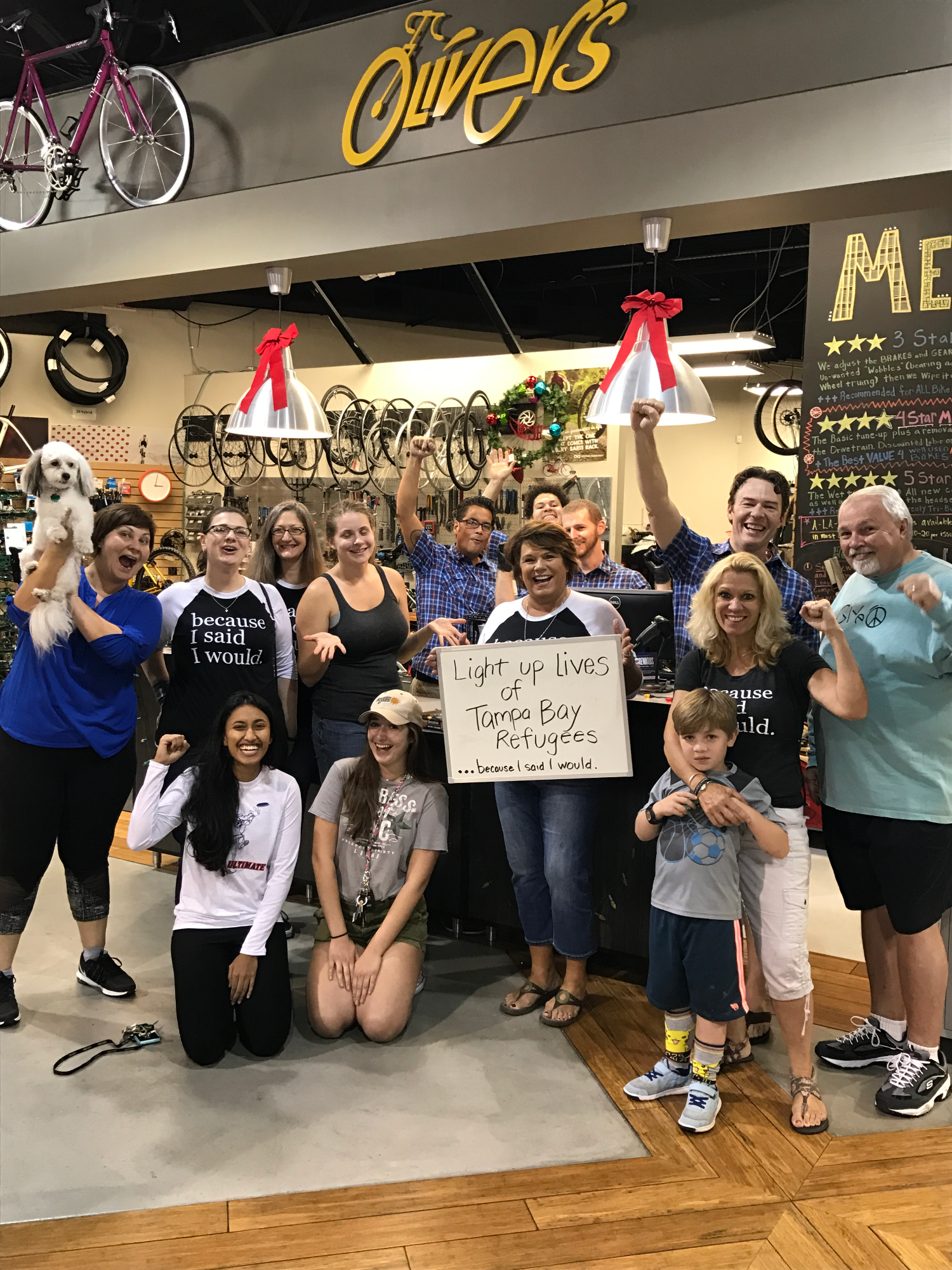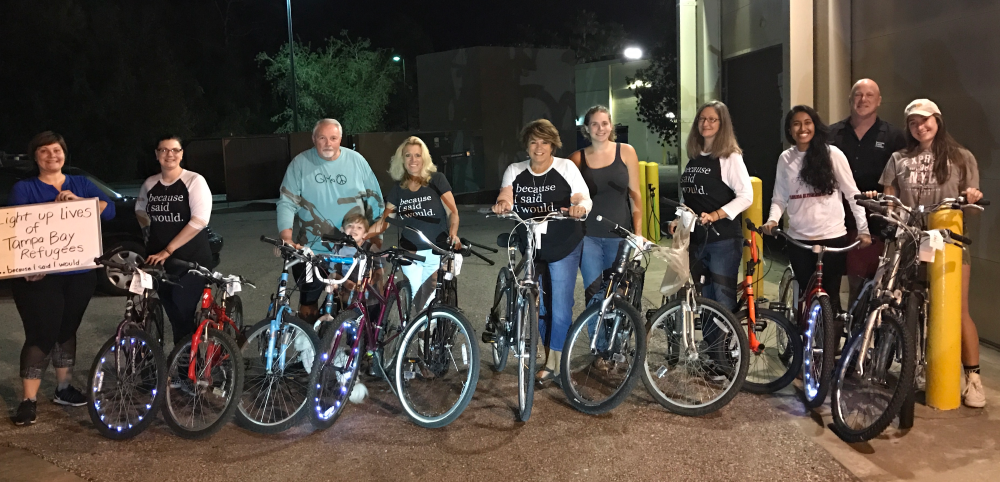 But we didn't stop there – we purchased and installed LED light kits on many of the bikes in order to "light up the lives" of the recipients…that way, they can literally have a brighter path as they further settle in our communities.
Giving Thanks Where It's Deserved.
"The only people with whom you should try to get even are those who have helped you." - John Southard

Saying thanks to someone, especially in writing, can be tricky. Sometimes the words just don't come out right. Appropriately thanking someone in written form takes practice, but when done well can mean the world to the recipient.
Because I said I would Tampa Bay's November meeting attendees were asked to write a thank you note to at least one person who had shown commitment to them or a cause important to them.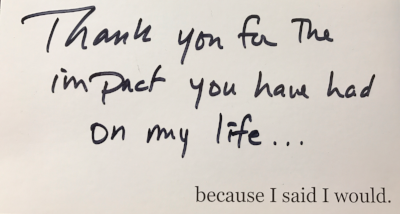 Our meeting allowed for time for our attendees to contact those impactful people to obtain an address, then hand-write a note of thanks on a because I said I would card.  Chapter leadership then offered stamps and hand-delivery services to the local Post Office.
Stories from our membership included thanking the mother of a member's friend (a 25 year friendship) for raising such a fine person, a thank you note for being such an inspiration, and a teacher's note of thanks to a student who was instrumental in changing that educator's outlook on life and teaching.
Transforming Lives & Elevating Education.
"Don't just fight illiteracy; let's end it!"
The Tampa Bay chapter focused our efforts on providing books for children in need, increasing access to materials for educators and administrators, and helping to elevate educational opportunities for our most disadvantaged youth.
Members donated 46 hours to unload, unpack, and sort 40,000 books in support of Hillsborough Classroom Teachers Association's Fall in Love with Reading campaign. Sponsored by First Book, an organization that provides books free-of-charge to disadvantaged youth, the effort gathered books donated from publishers and provided them to youth and educators to stock classroom libraries and support local literacy efforts.
Preparing our youth for the future is a top priority – we are proud to be a part of it!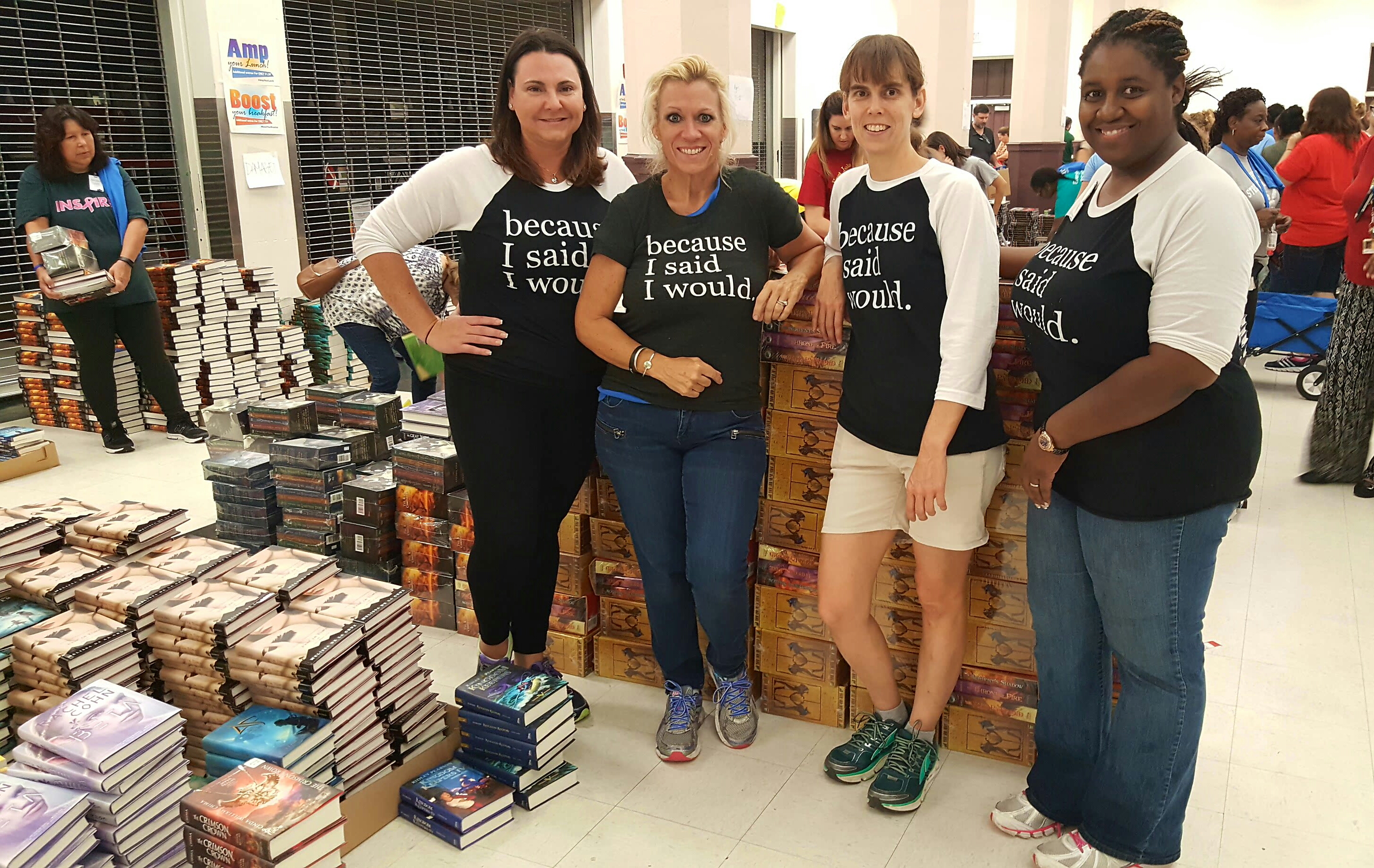 Alleviating Suffering & Promoting Dignity.

"Create the life you want by getting rid of the stuff you don't…"

The Tampa Bay chapter's third unified promise provided for relaxed minds, rejuvenated spirits and improved lives for many in the Tampa Bay area.  Six members participated in our unified promise by going through their closets/garages/storage units and bringing their excess items to our Sep 13 meeting.  Because I said I would provided a truck for the donations, which totaled over 250 items worth approximately $750.  The items were then donated to the Goodwill Tampa Superstore (resale) and Metropolitan Ministries (direct donations for those in need). 

It was as a great way to give (literally) to our community – thanks to all who participated!

Check out photos from the meeting below! 
 
Safe Ride Home.
"I just made a difference to that one…"
The Tampa Bay Chapter planned, sponsored and executed a highly successful Safe Ride Home unified promise on Friday, Aug 5 during "First Friday" in St Petersburg, Florida.  First Fridays (also called "St Pete's Best Block Party") are sponsored by the Breakfast Optimist Club of St Pete as a community service for the greater Tampa Bay area and as a fundraiser for youth education and children's health organizations in the area.  In other words – EVERYONE WINS!
Thirteen volunteers showed up to support the unified promise that officially ran from 10pm-1am the next morning.  While we had 27 people take us up on our offer of free taxi rides home from the festivities, we had WAY more (including the Breakfast Optimist Club of St Pete and the St. Petersburg Police Department) thank us for our efforts, show interest in because I said I would, and tell us that they wished there were more organizations that were like us.  Definitely a great way to establish a presence in the community!!!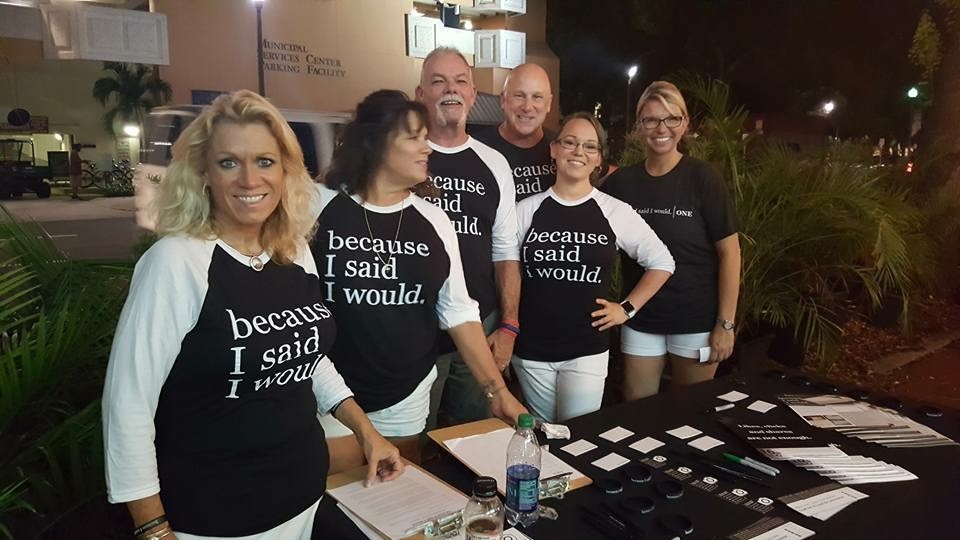 National Bone Marrow Donor Registration.
"Turning regular people into heroes."
Every three minutes someone in the United States is diagnosed with a blood cancer like leukemia. For many, their only hope for a cure is a bone marrow transplant. Our Tampa Bay chapter held a registration event for the National Bone Marrow Donor Registry at one of our monthly meetings. Members simply swabbed their cheeks and filled out the paperwork for this important lifesaving cause. This unified promises was inspired by Sam and Alex Kimura, two girls who sold their cars, bought a van and toured the country trying to save lives through this registry. See their story here: http://becauseisaidiwould.com/samandalex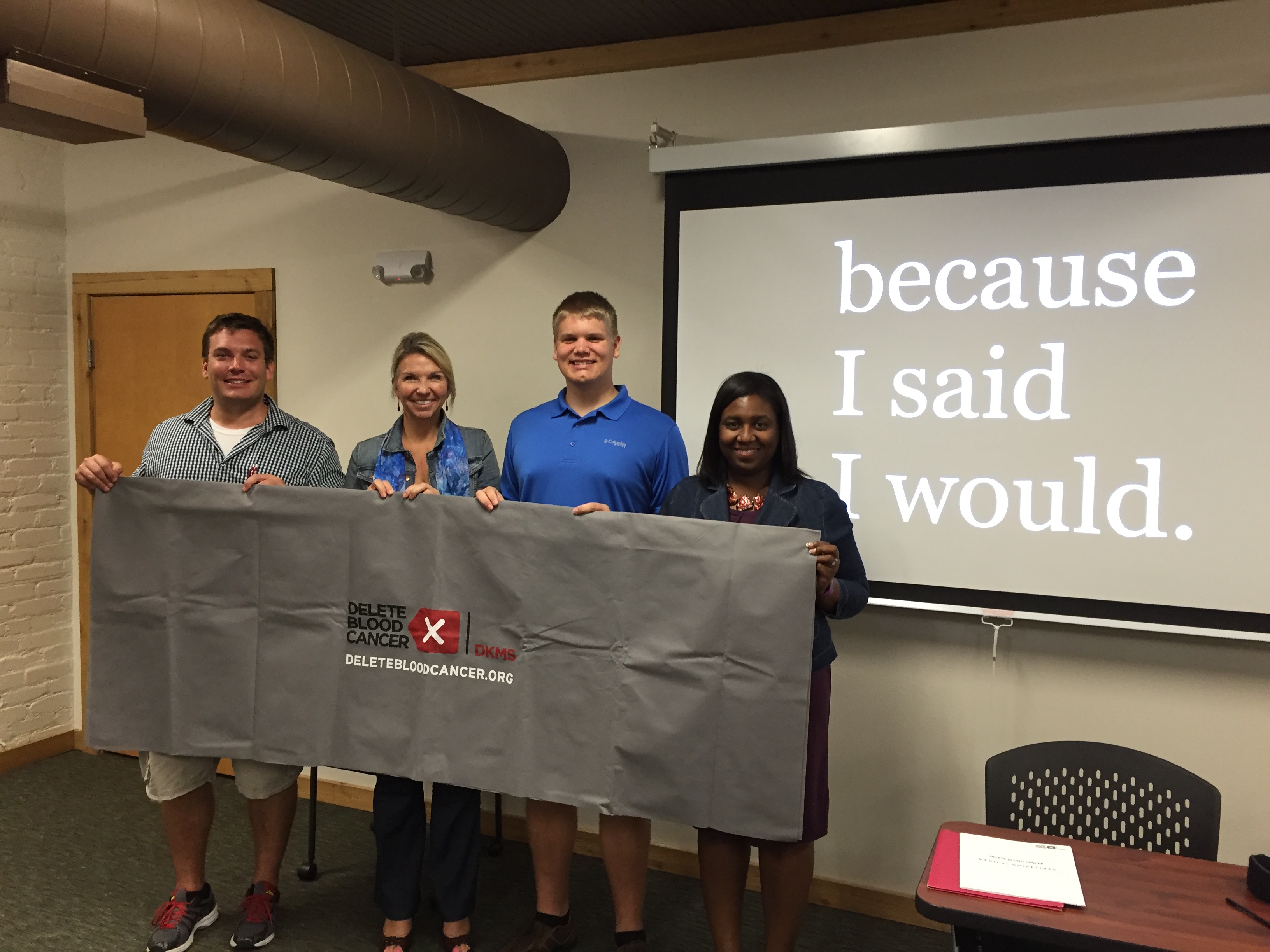 ---
Join our next unified promise!
You don't have to join our monthly meeting to commit to our next charitable promise! Please visit our Events Page for more information.
Join today!
Make a difference in your community!
because I said I would. Tampa Bay
Like and visit us on Facebook!